Congrats!! You Just Purchased Our 500+ Prompts
Before you go, you need to see this
We just created a special package for you that will make us work for you every month so that your main focus will be on how to grow your online Business
The Package is called DFY ChatGPT Monthly Recurring 400+ Prompts
It's a monthly Done for you service of $25 recurring payment that will allow us provide you monthly comprehensive 400+ Prompts on Our private group exclusively for paid members only where we share monthly Google Docs of the 400+ Prompts and tips on how to grow your online Business Leveraging ChatGPT
Get Exclusive Instant Access To High Quality
DFY ChatGPT Monthly Recurring 400+ Prompts
With 100%
FULL Unrestricted Use Rights
to Use, Rebrand, Re-Sell and Profit From Effortlessly...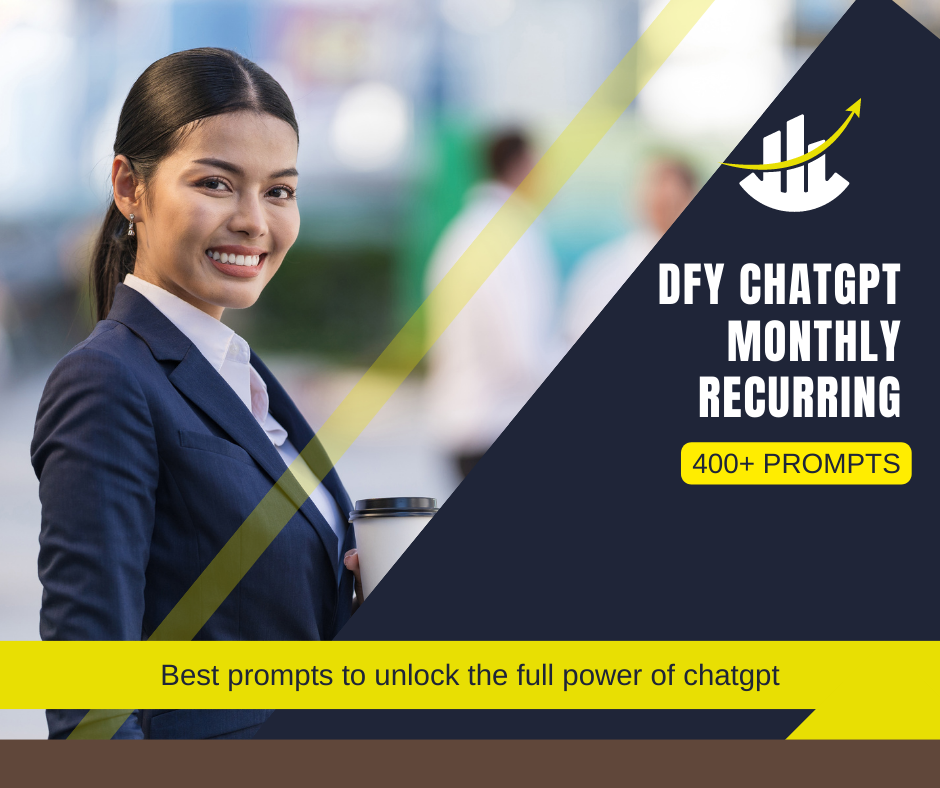 Welcome onboard! You are about to get instant access to our Done For You Monthly Recurring 400+ ChatGPT Prompts.. to help you unlock the full potential of ChatGPT to grow your online business, with our comprehensive Done for you 400+ ChatGPT Prompts you will be able to increase..
productivity online without having to do any research on your own.. All you need to get the best results out of ChatGPT is to Leverage our 400+ Done for you Monthly Recurring prompts on various online Niches.
Are you a digital marketer/Online Business Owner??
If you respond is yes!! simply leverage our Done For You 400+ Monthly Recurring ChatGPT Prompts by making use of any of our winning prompts to grow your Business with ease..
We will be making use of one of our Done For You ChatGPT Prompts Below to make some research below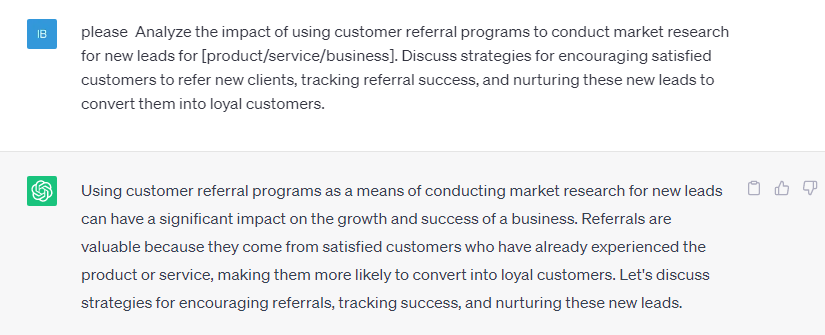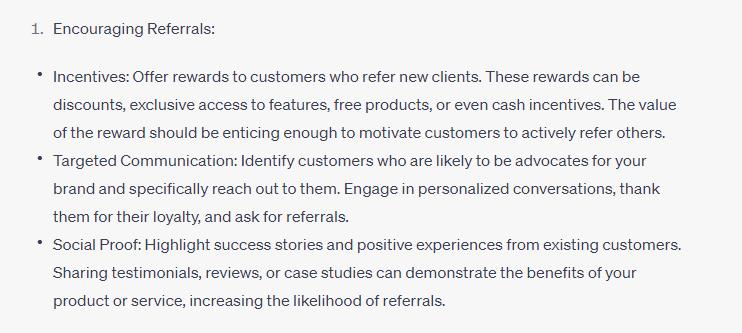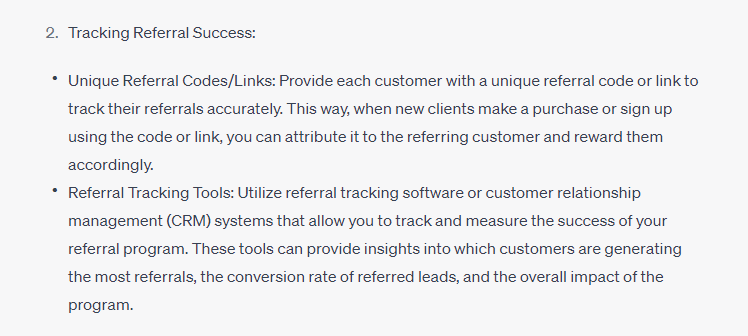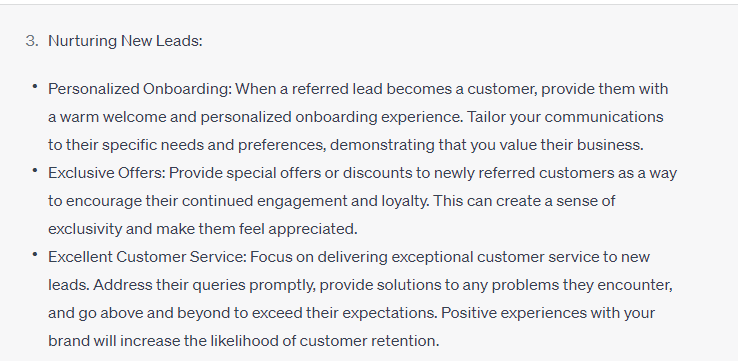 Wow!! Did you see the amazing respond we got from ChatGPT with Just one of our Done for you prompt..
Remember this is just a single prompts from our prompts Library! Imaging what you can do with the other prompts reserved for you.
Inside this e-book guide, you will Discover:
400+ ChatGPT monthly recurring Prompts
Research on A lot of Topics
Business Prompts
Internet Marketing Prompts
sales prompts
SEO prompts
Email marketing prompts
And Many More...
With our done for you Prompts you can literally become an expert sales copywriter, Business consultant, Marketing expert with in a short period of time..
Why Choose Our Done For You 400+ ChatGPT Prompts??
Our Done For You Prompts Covered almost every Online Niche that can be use to write ebooks, research, sales copies and many more..
This Topnotch e-book guide also comes with a FULL UNRESTRICTED USE RIGHTS opportunity.
you can make use of this e-book guide any how you like..
Don't miss out on this opportunity to transform your Online presence and achieve your marketing goals.
With Our Done for you Prompts..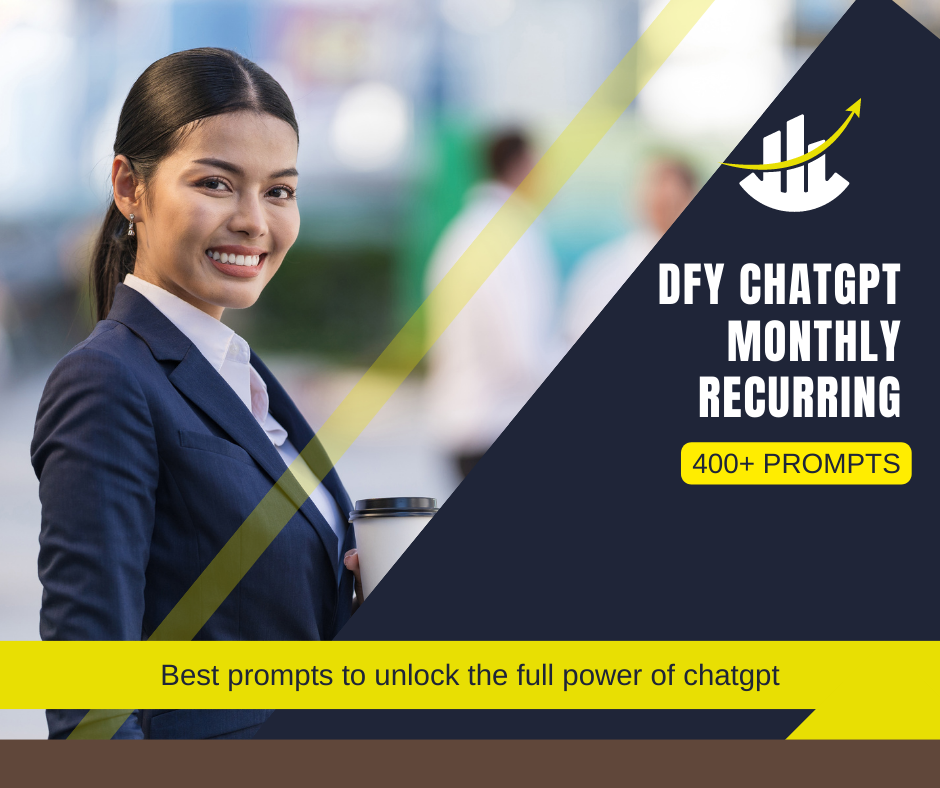 Are You Still Thinking On What You Can Do With The Done For You Monthly Recurring 400+ ChatGPT Prompts??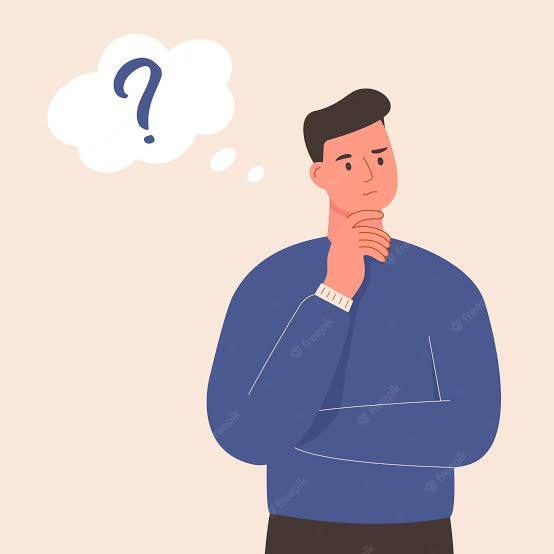 Here Are Some GREAT Ideas
You Can Make Use Of The E-book Guide In Your Projects
You Can Rebrand The E-book Guide
You Can Resell it and Keep 100% Profit To Yourself
You Can Start Your Own Marketing blog with it
You Can Put Your Name As The Author
You Can Do Anything With It.
With That Being Said, You Will Be Getting Our DFY ChatGPT Monthly Recurring 400+ Prompts For Only 25 Bucks..
With Full Unrestricted Use Rights
10 out 10 Customers that got Our prompts Are happy...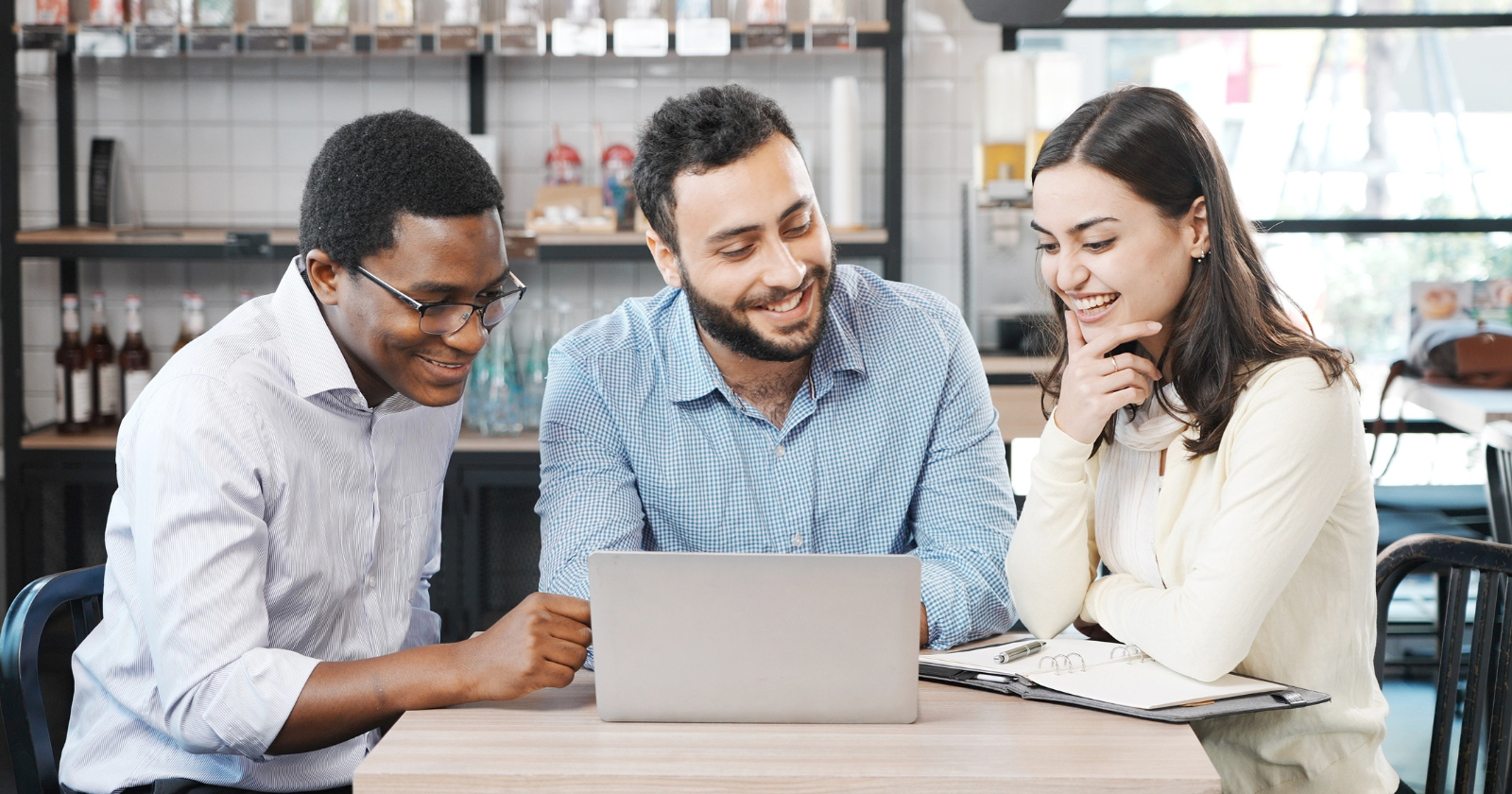 There is no better deal Out there.. In reality this Done For You 500+ ChatGPT Prompts Guide worth over $600 But..
for a short Period of time Only..
You Can Get Instant Access to Everything With Full Unrestricted Use Rights.. For Only $25
Premium Quality Done For You Monthly 400+ ChatGPT Prompts. Don't Miss The Opportunity To Download Everything Now For Just $25
The Done For You 400+ Monthly Recurring ChatGPT Prompts..
Get Instant Access Here Now Before Its Gone
Remember... for Just $25, you will be getting Unrestricted Use Right to The Done For You 400+ ChatGPT Prompts
Click The Button Below To Get Instant Access To Everything Now..

Quick Recap of everything you'll be getting

You'll be getting Unrestricted Use rights of our Monthly Recurring Done For You 400+ ChatGPT
Thanks so much and see you inside.